The M24 No. 594 is a Tier V American light tank and a close relative of the M24 Chaffee.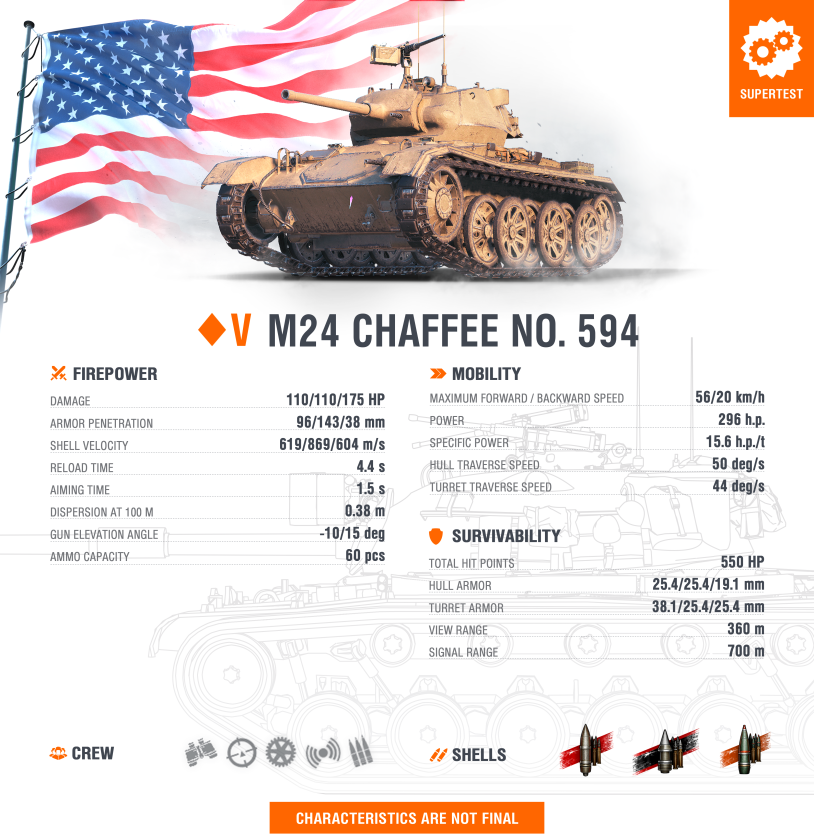 With 110/110/175 HP of damage and 96/143/38 mm of penetration, the No. 594 has a better gun than the Chaffee, but this is countered by a less capable engine, resulting in a top speed of 56 km/h.
The view range of up to (360 m) is among this tank's stronger points, which allows it to be a great stepping stone for a recon player. Just bear in mind that spotting positions should be taken with extra caution due to the vehicle's low top speed.