Source: EU Portal
Reading our articles, you might have come across the terms "autoloader" and "autoloading guns". But we never took the time to dig into the history of this technology. Fortunately, our latest Top of the Tree, dedicated to the AMX 50 Foch B,  is the perfect opportunity to talk about this mechanism and its origins.
The Basics
As you can probably imagine, loading the gun of a tank takes quite a while, especially when you have to do everything manually. In fact, tank specialists consider that 70 to 75% of the time necessary to fire a shot is spent loading the gun. Consequently, if you want to increase your firepower, one of the first things you can tweak is the reloading time. This question was asked pretty early on in tank history, and one of its answers is automating the loading process. Hence the name "autoloader" which we can define as the complex mechanisms that ensure loading the gun can be done without the participation of a human loader.
A Tiny Bit of History
Believe it or not, autoloaders are closely connected to the history of tanks in general, and the most essential qualities of these vehicles. Because of the early developments of tanks in World War I, such as the British Mark I and its side-mounted guns, the typical tank became a turreted vehicle. The Renault FT embodied this vision, and aboard this tank, all firing actions, from guidance to the aimed shot, were performed by one person.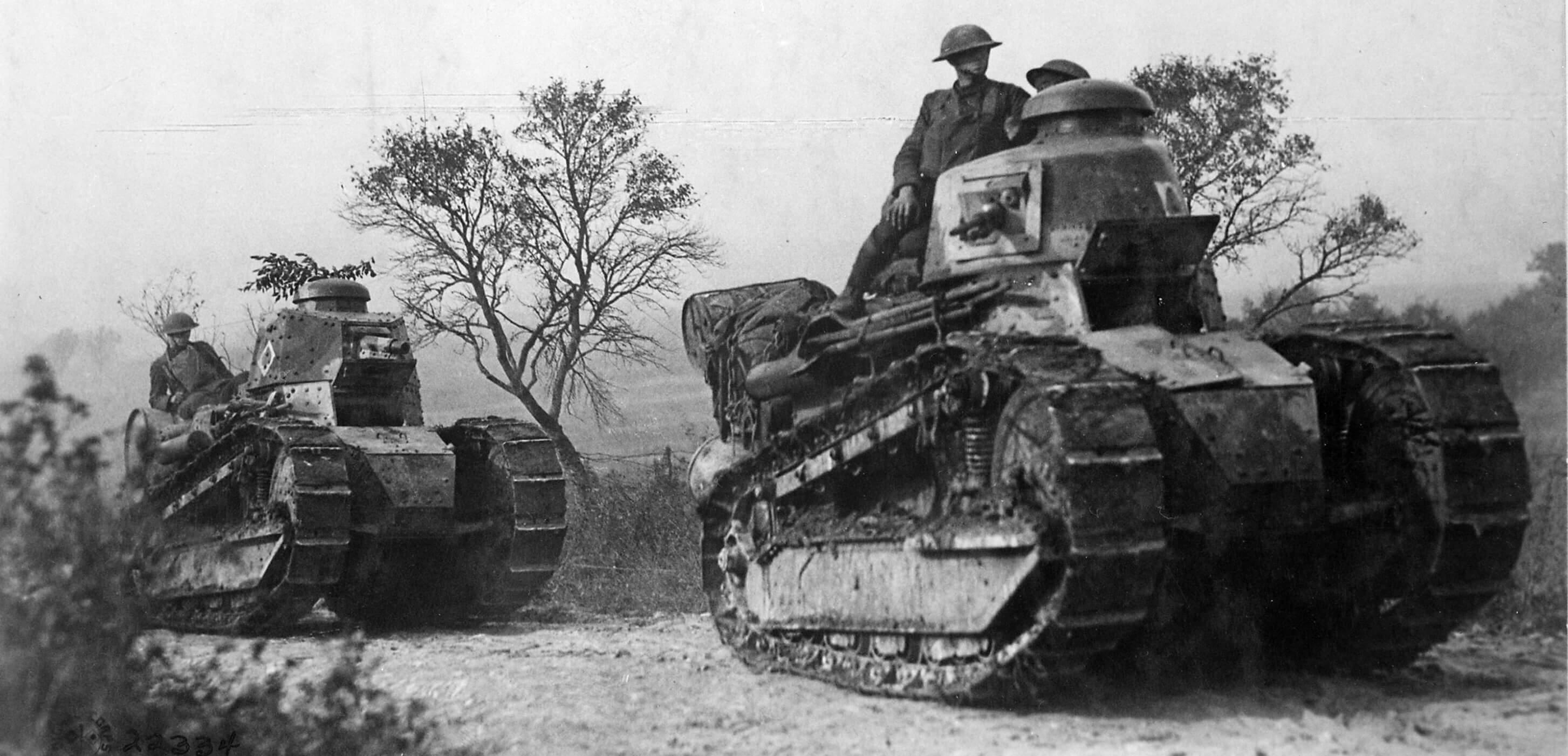 The Renault FT (image source: Wikipedia)
This setup remained the same on most vehicles from World War I to early World War II, and was only refined by new mechanisms assisting these actions and their performers, whether that would be one or more persons. However, tank battles of the Second World War revealed the striking capabilities of different types of ammunition. Transitioning from one to the other with ever-increasing calibres confirmed the importance of rate of fire and cemented the need for a change from manual to automatic loading.