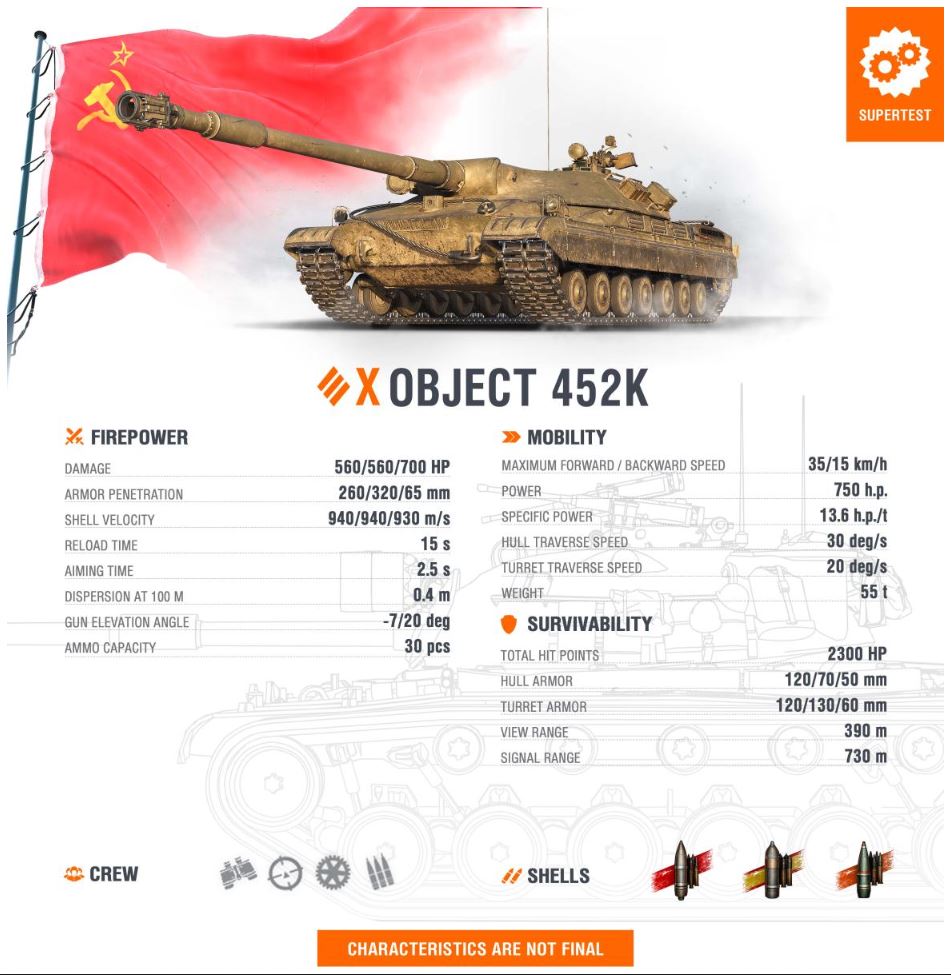 Object 452K features reliable armor for its tier. The frontal hull armor is thick at 120 mm, and the armor plates mounted at the front of the turret are at good angles, with their effective armor reaching 120 mm. It has great durability of 2,300 HP which allows you to emerge victorious from many duels.
It also offers a top forward speed of 35 km/h, with a specific power of 13.6 hp/t. The vehicle is equipped with a 130 mm gun that deals a high damage of 560 HP and fires every 15 seconds. The penetration values of the standard (AP) and special (HEAT) shells are 260 and 320 mm, respectively. The aiming time is 2.5 s, and the dispersion is 0.4 m.
The Object 452K is a heavy tank that can lead allies on the attack. Thanks to its reliable armor, the vehicle can take enemy fire while letting more lightly armored allies form an offensive. At the same time, you should consider its mediocre mobility and relatively weak side armor. Taking into account its strengths and weaknesses will help unleash the full potential of this vehicle.