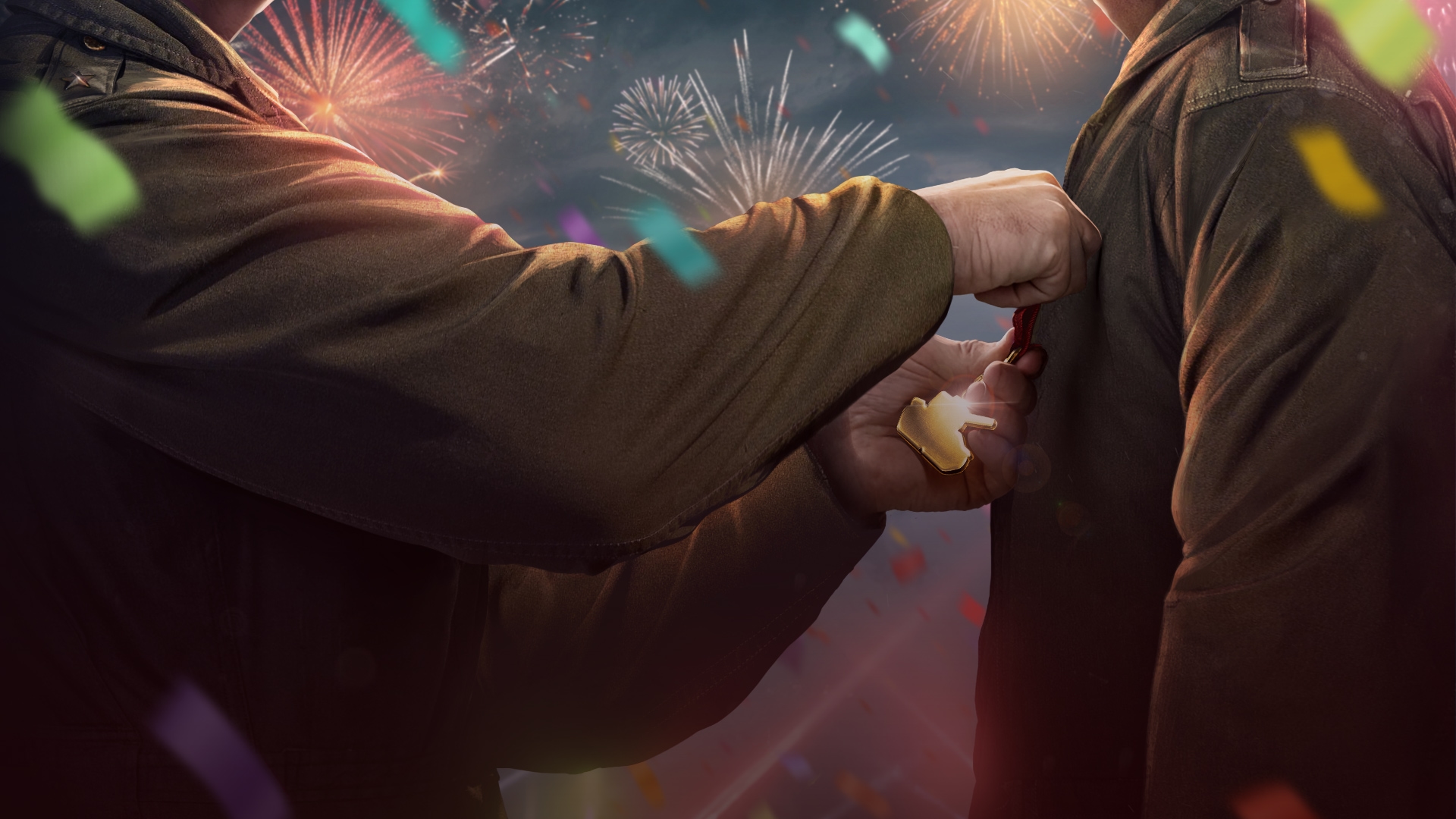 Congratulations, fellow Commanders! Another year in the game is much like moving up in the ranks. Newcomers become experienced tankers, seasoned players become veterans, and veterans… Well, they never fade away. Thanks to the passion and dedication of our players, World of Tanks has been able to constantly improve and grow. And now, as a token of our team's appreciation, every tanker who started their career by November 29, 2022, is eligible for a gift. This gift will be available from November 30, 2022, and can be claimed through November, 2023.
ENTER THE GAME AND CLAIM YOUR GIFT!
The contents of your Well-Deserved Reward will depend on the year you registered in World of Tanks. To claim your gift, simply log in to the game!
Along with a variety of standard in-game content, you will also receive Tokens that can be exchanged for valuable goodies in a special section of the in-game Store. And you have a whole year to choose!
For every year you've spent in World of Tanks, you will receive 1 Token (first-year players get two). Use these Tokens to redeem your choice of extra items. Opt for exclusive 3D styles, a universal crew member with a zero perk (you can assign their nationality, vehicle type, and major qualification), pieces of improved equipment, or tons of other great stuff.
Visit the in-game Store and head to the Well‑Deserved Reward tab to see the full list of goodies available for Tokens. Redeem your favorite items immediately, or pick them up one by one until November 2023.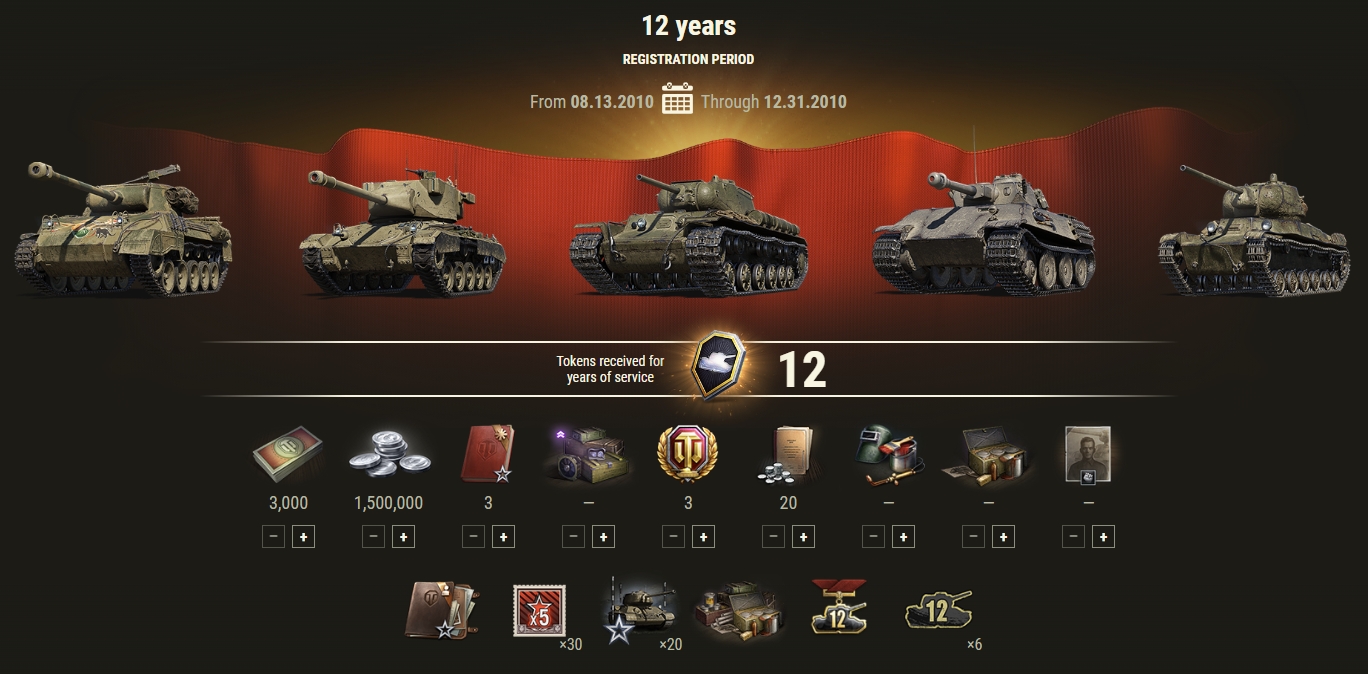 Put These Iconic Vehicles in Your Garage!
The reward tanks included in the Well‑Deserved Reward will remind you of the rich history of World of Tanks and your best moments in the game. Get your hands on the powerful KV-1SA, the speedy and punchy VK 28.01 mit 10,5 cm L/28, the lightning-fast T-⁠50⁠-2, the nimble M24E2 Super Chaffee, and the fierce Super Hellcat!