BZ-58-2 ( 
China, Tier-9, HT, premium)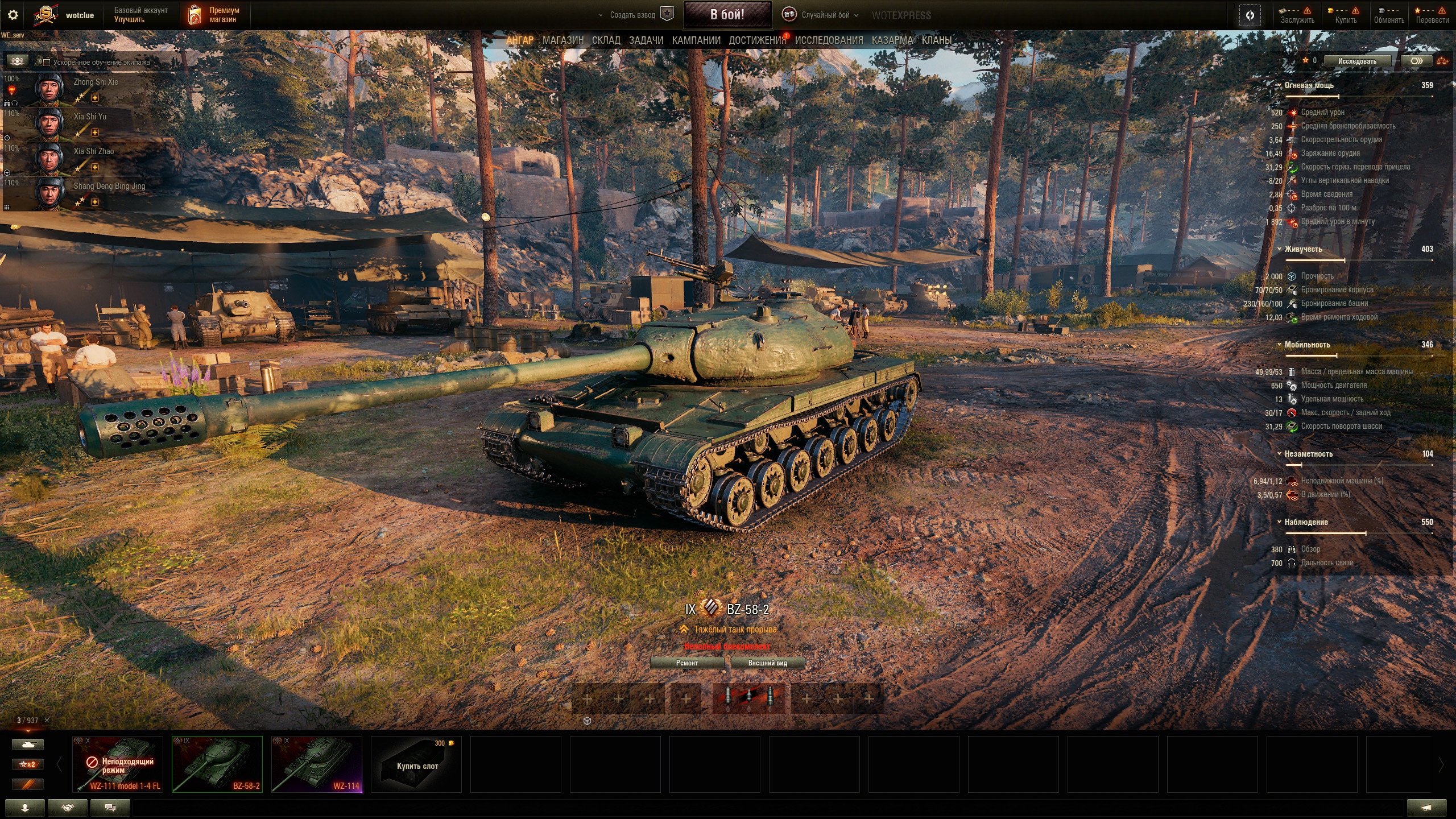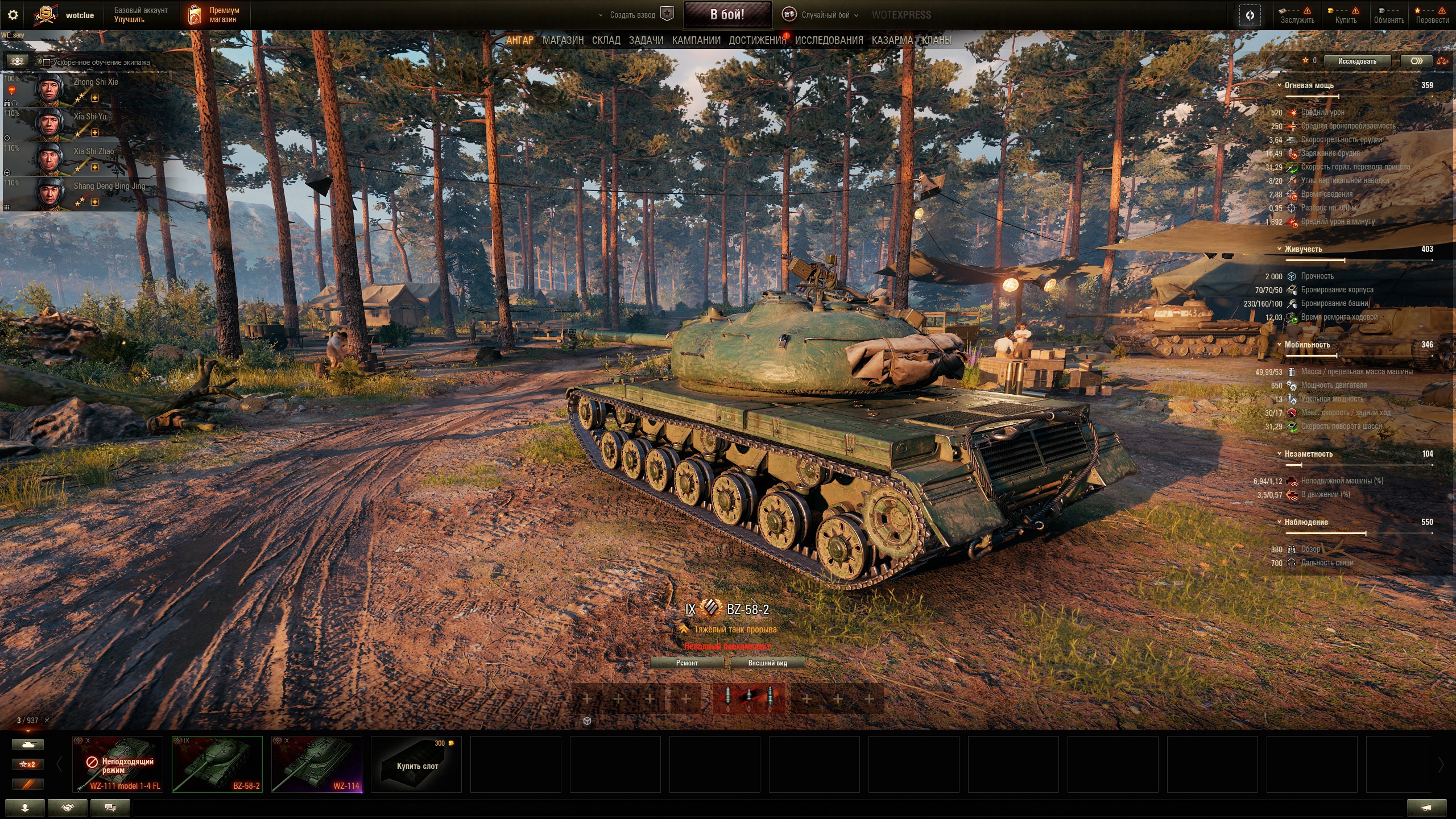 Health Points: 2,000 HP
Engine power: 650 hp
Weight: 49.99 t
Max load: 53.0 t
Power per ton: 13.0 hp/t
Max speed / Reverse speed: 30 km/h / – 17 km/h
Traverse speed: 31.29 °/sec
Gun traverse speed: 31.29 °/sec
Ground resistance: — / — / —
View range: 380 m
Signal range: 700 m
Hull armor: 70 / 70 / 50 mm
Turret armor: 230 / 160 / 100 mm
Gun: 130 mm Ch59-BZ58-2
Damage: 520 / 520 / 660 dmg
Penetration: 250 / 303 / 68 mm
Rate of fire: 3.64
Average DPM: 1,892
Reload time: 16.49 sec
Accuracy at 100 m: 0.35
Aiming time: 2.88 sec
Gun elevation/depression: -8 ° / +20 °
Crew of 4: Commander, Driver, Gunner and Loader.
Equipment Category: Survivability.
Role in battle: Breakthrough heavy tank (These vehicles have good mobility and solid armor, which makes them equally effective both in the first line of attack during close-range positional combat and during flanking maneuvers.)
Camouflage value:
Stationary vehicle concealment: 6.94 / 1.12% (stationary vehicle / stationary vehicle after firing);
Concealment of a moving vehicle: 3.50 / 0.57% (for a moving vehicle / for a moving vehicle after firing).