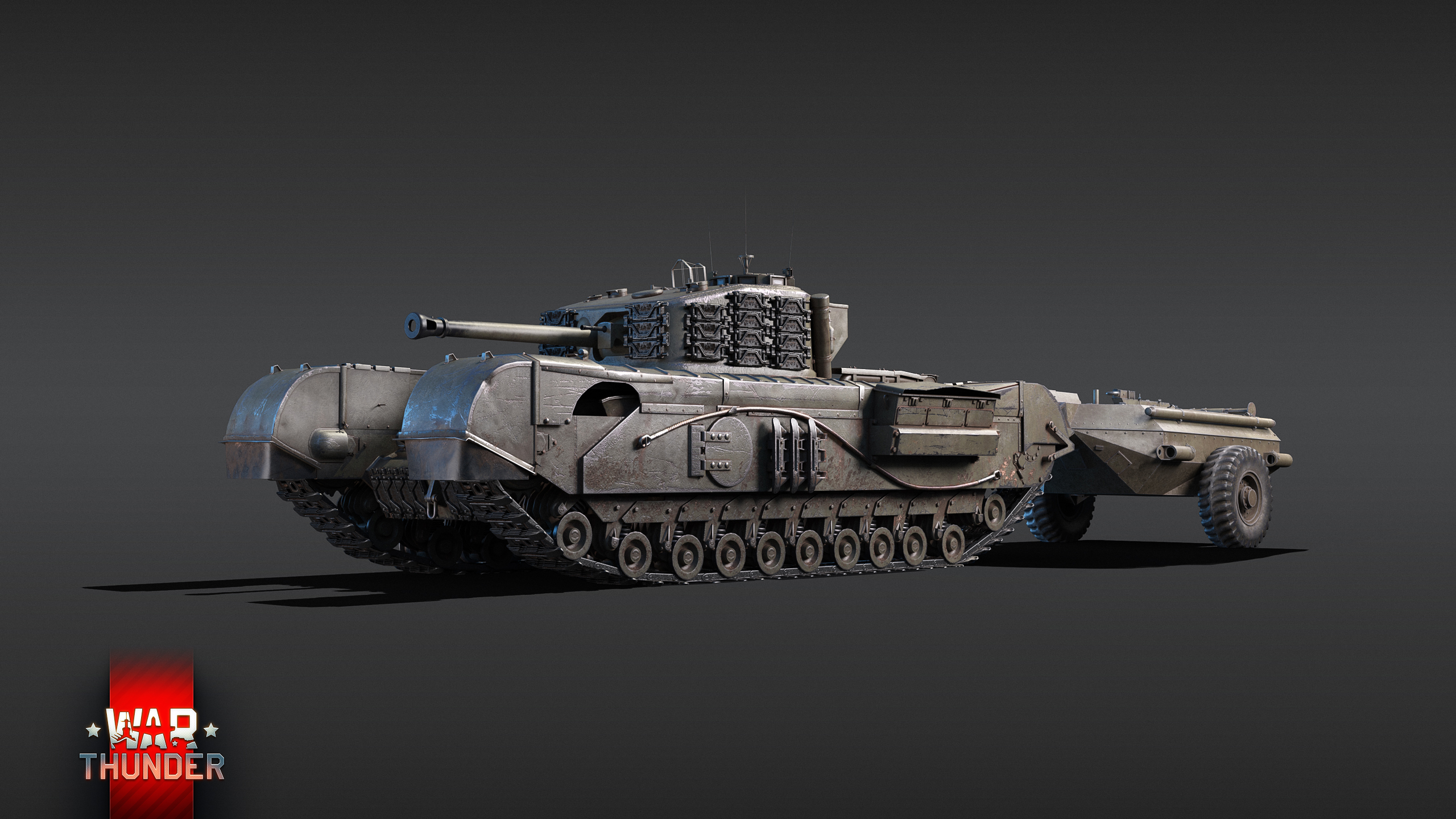 In the upcoming War Thunder Battle Pass season, Gaijin will introduce flamethrower vehicles to the game! Meet one of the most famous flamethrower tanks of WWII – the British Churchill Crocodile, a tank prize in the "Smell of Victory" season!
Churchill Crocodile, heavy tank, Britain, rank III. Premium.
Features:
Flamethrower
Heavy armour
Low speed
Fuel trailer
History
Experiments in equipping combat vehicles with flamethrowers have been going on in Britain since the very beginning of WWII. One of the tanks equipped with a flamethrower was the Churchill Crocodile – it was originally converted from the Churchill Mk II with a single-axle fuel trailer towed behind. A little later, the flamethrower kit was adapted for the Churchill Mark VII and Mark VIII heavy tanks, the flame projector and trailer could be installed on tanks even in the field. The flame projector was mounted instead of a BESA machine gun installed in the hull with a fuel line located under the base of the tank. The trailer with the incendiary mixture could be quickly detached from the tank using a pyro. The Churchill Crocodile received its baptism of fire during the Allied landing in Normandy, where these tanks were used to suppress machine guns and pillboxes on the beach. Then, Churchills continued to fight both as flamethrower or conventional tanks, since the conversion kit did not affect the main gun of the tank. Flamethrower tanks were used in France and Italy, and after World War II, the Churchill Crocodile was also used in the early stages of the Korean War.