September is brimming with exciting changes from Update 1.18, the new Italian tank destroyers, the Return of the Waffenträger, Battle Pass Season IX, and much more.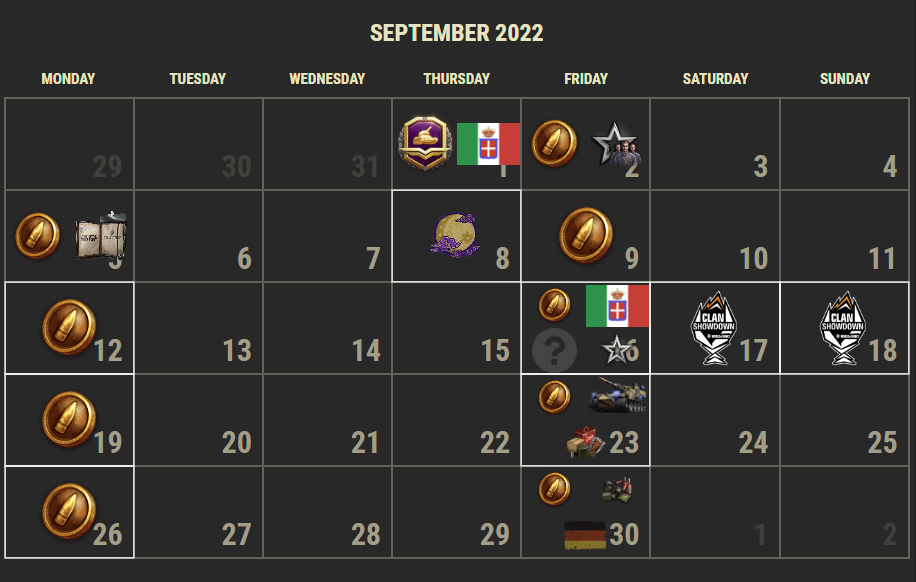 Upcoming Specials and Events
Coming in September: It's time to welcome a new Season of Battle Pass. This time, we're shining the spotlight on the

X
AMX 13 105 , the

X
60TP Lewandowskiego , and the

X
Progetto M40 mod. 65 . Two of these tanks will also feature in the Top of the Tree special! Keep an eye on the portal for more information on the rewards and dates for this epic event.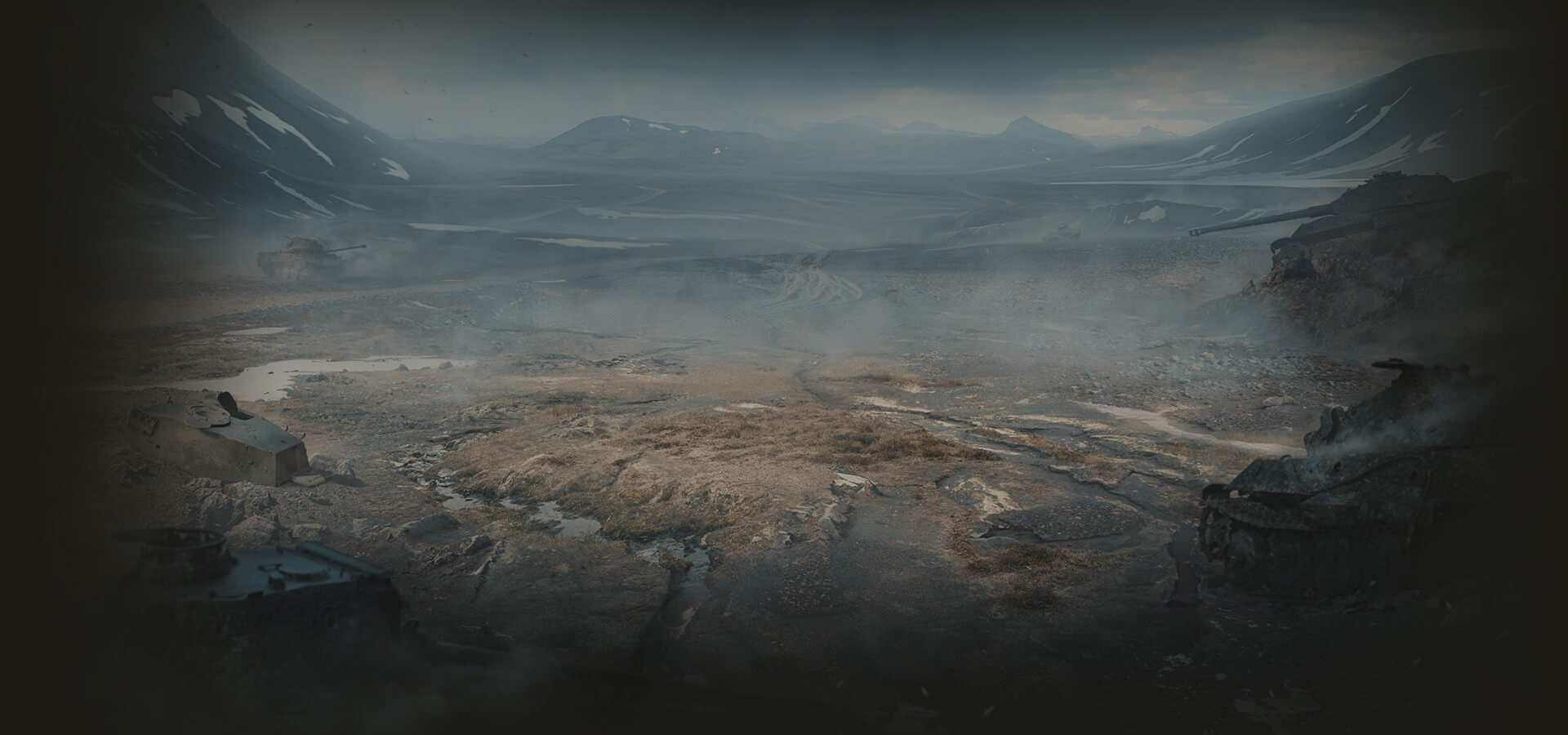 Until October 14: Get the rewards you want through a fixed set of four Twitch Drops campaigns, featuring new missions every Monday and weekend missions every Friday.
Earn tokens by watching the official World of Tanks channels and participating streams, and customize your rewards in the Twitch Drops Store. Spend your tokens right away for useful in-game perks, or save up for fantastic prizes, including 2D styles and Premium vehicles!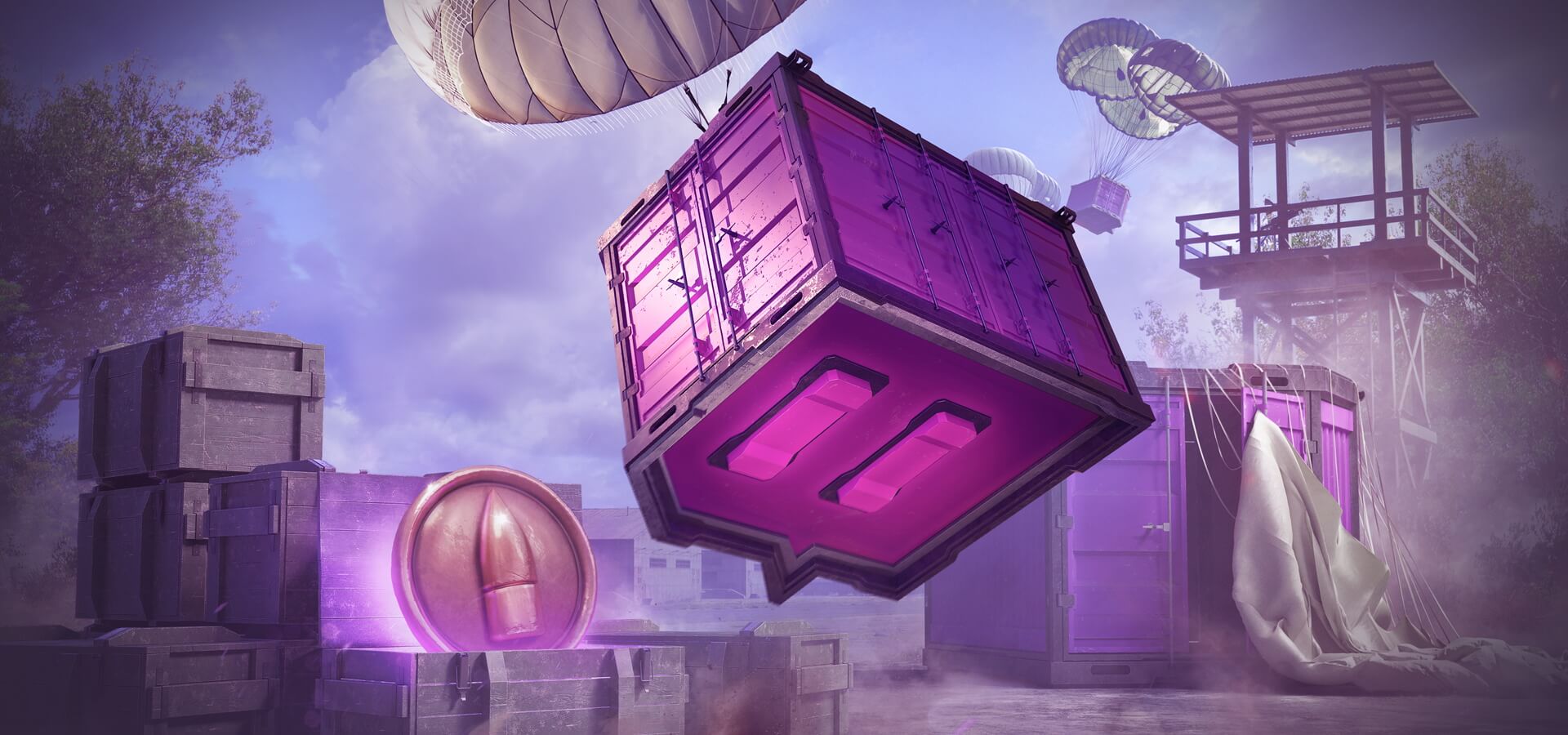 From September 1 through September 16: Welcome the brand-new line of formidable Italian tank destroyers with two challenges for Italian customizations and vehicles! The first challenge runs from September 1 through September 16. Dive in!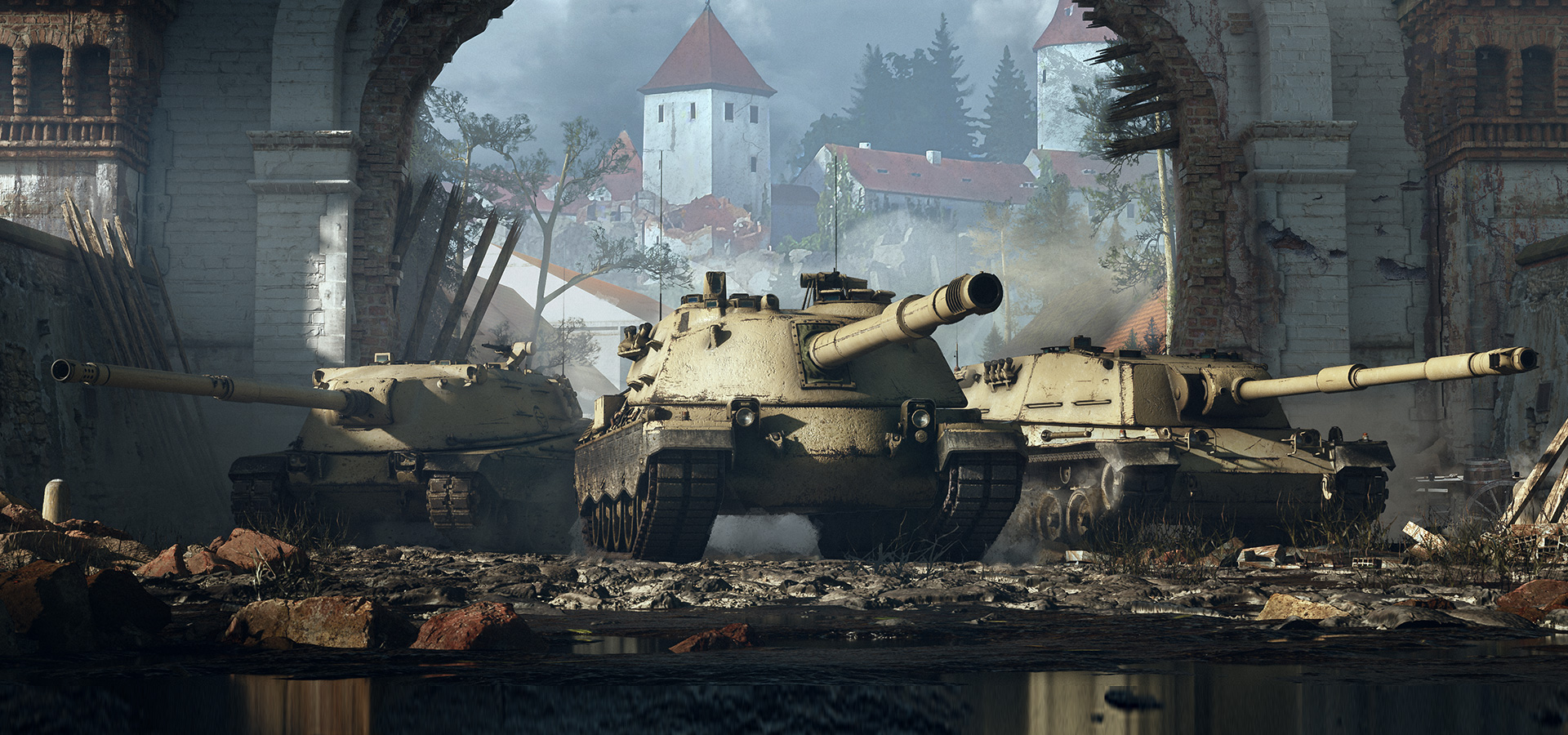 From September 2 through September 5: Share your love for your crews with consumables, Personal Reserves, XP boosts, and up to 50% gold discounts on crew items.
HIGHLIGHT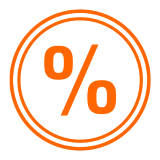 Discounts on crew items
From September 5 through October 5: Take advantage of credit discounts, missions, and offers with two new Top of the Tree specials starting at the same time. This time, we'll be focusing on the Polish heavy line, up to the

X
60TP Lewandowskiego , and the French light line, up to the

X
AMX 13 105 . Both of these tanks will also feature in the Battle Pass Season IX rewards!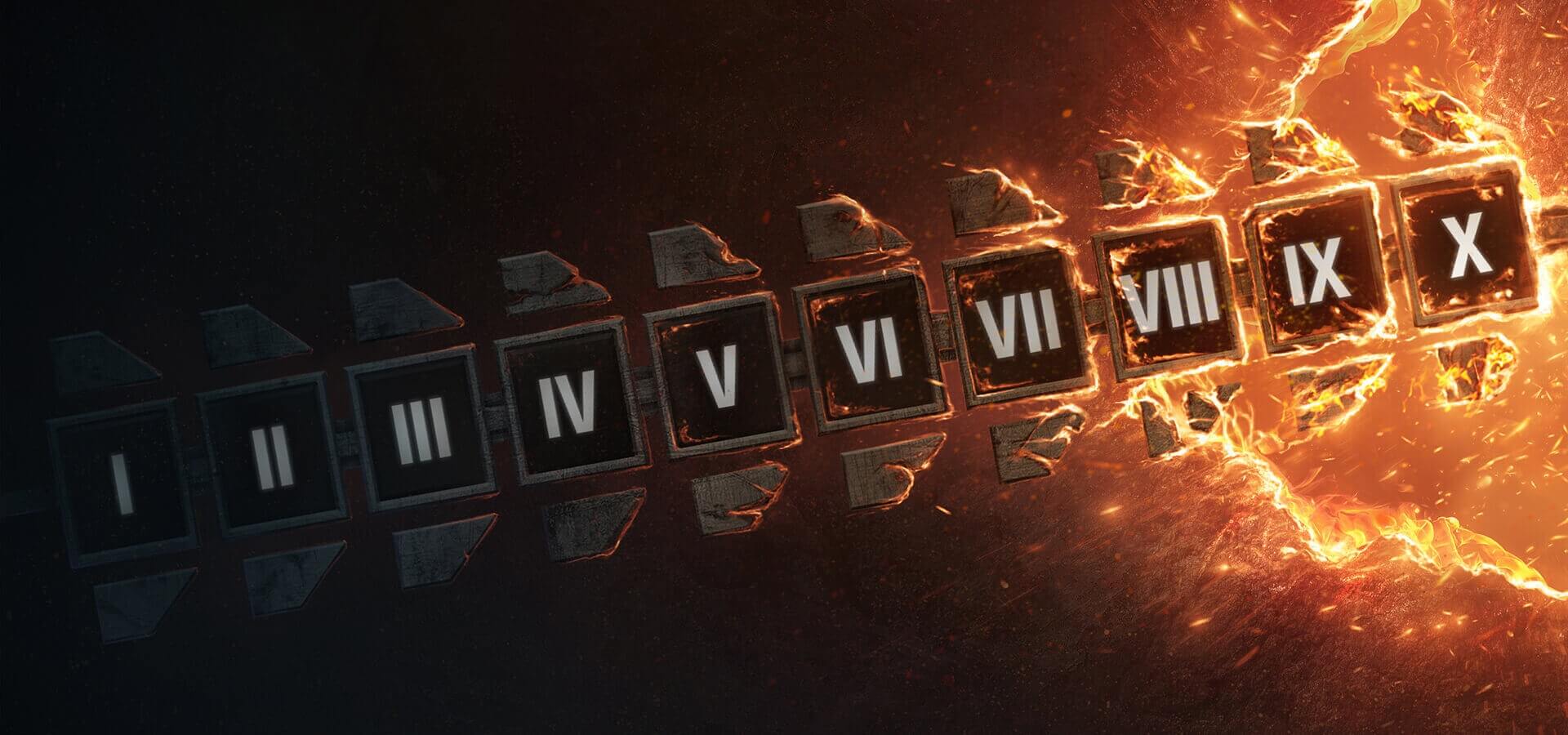 From September 8 through September 14: Join our new event, complete missions for tokens, and exchange your tokens in a special in-game store to claim great rewards, including tons of brand-new and well-loved customization items.
HIGHLIGHT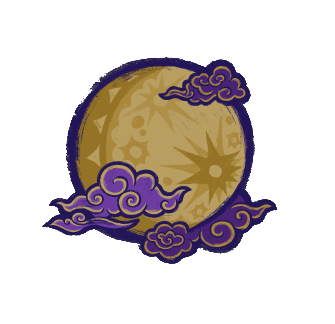 Moon Gazing Decal
From September 16 through September 29: Join the second Italian tank destroyer challenge. Dive in!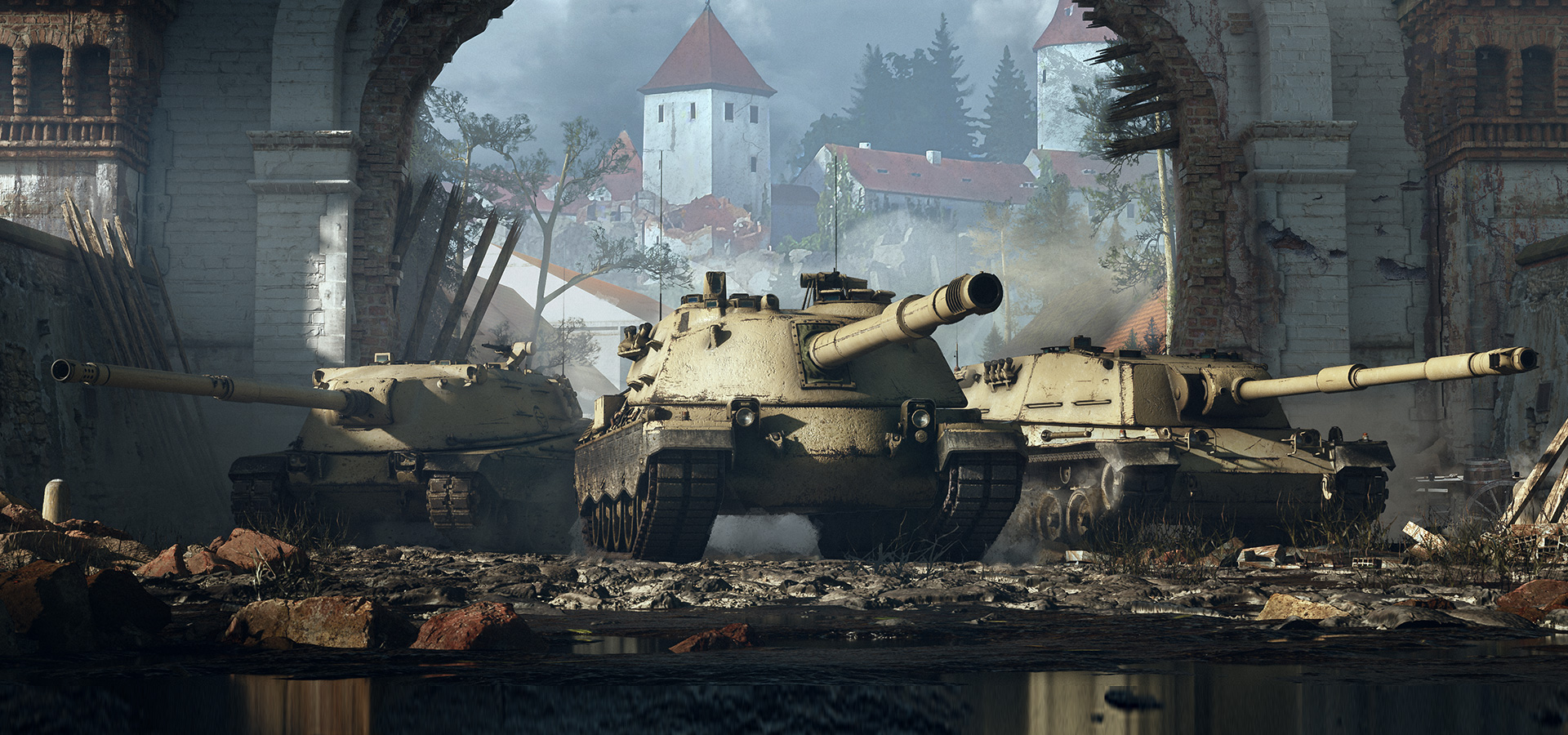 From September 16 through September 19: The classic XP Fever special is returning. And this time, you will have the chance to complete missions in your favorite Tier IV–X vehicles for tons of XP!
HIGHLIGHT

Extra XP for Everyone
From September 16 through September 26: We're here to tease a juicy special with some cool rewards, coming to you in the second half of the month. Don't go anywhere and look out for more information soon.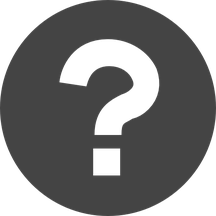 On September 17 and September 18: Join the fiercest commanders and a plethora of mighty machines in our latest Clan Showdown Tournament. Tune in to the thrilling live-streamed battles on the Official English World of Tanks Twitch channel and earn awesome Twitch Drops, including the brand-new Veles 2D style!
From September 23: At the end of September, Return of the Waffenträger comes back for another year. Keep an eye on the portal to stay up-to-date on what's changing and what's staying the same from previous editions.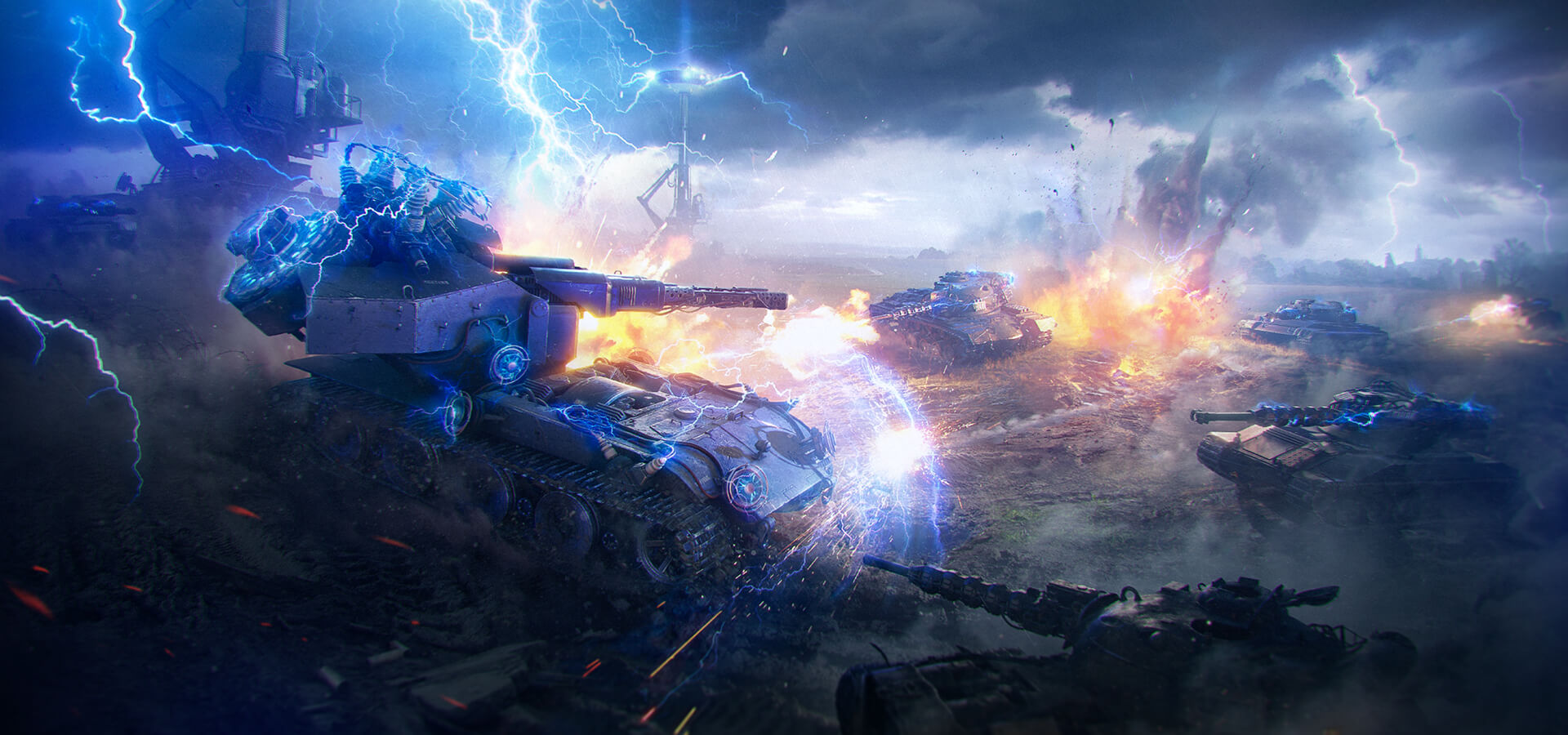 From September 23 through September 26: Say hello to autumn and mark the changing of the seasons with our special celebration in World of Tanks. Rewards will fall into your arms like leaves, along with missions for food consumables. Keep your eyes peeled for more information.
HIGHLIGHT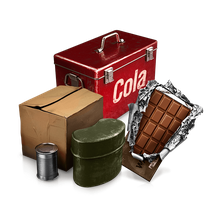 Food consumables
From September 30 through October 3: Talent wins battles, but teamwork wins wars. Join a Platoon with friends and clanmates, or meet someone new to complete Team Effort missions for valuable consumables.
HIGHLIGHT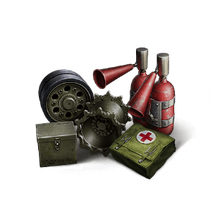 Consumables
From September 30 through October 4: Celebrate the freedom of a reunited Germany with a special event, featuring 50% gold discounts and an incredible conversion rate on gold to Free XP. There will also be plenty of styles up for grabs, so get ready to choose your favorites, or just take them all!
HIGHLIGHT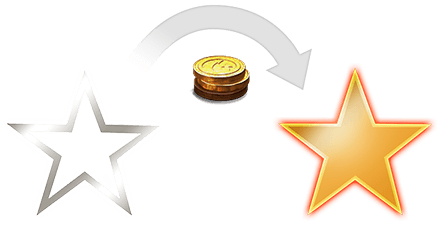 Better gold to Free XP conversion
Ongoing Activities
From August 29 through September 8: Trade-in is back! This is the perfect opportunity to welcome new rides with sparkling gold discounts! Do you have your eye on a speedy light tank, a versatile medium, a hard-hitting heavy, or a stealthy tank destroyer? This is your chance to exchange an old vehicle and jump in the driver's seat of your dream tank.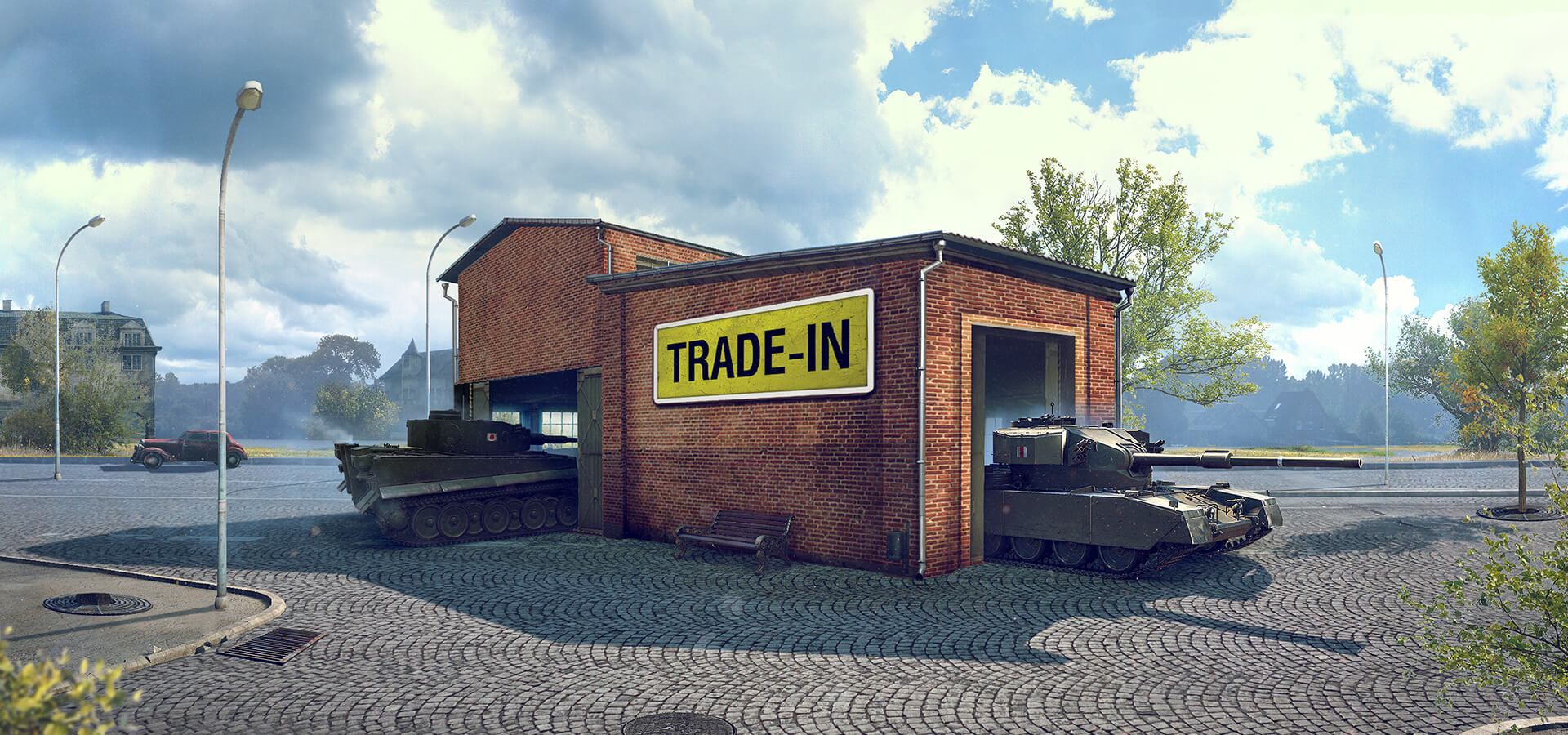 From May 26: Season 10 of the Referral Program is currently underway. Recruit new players, reactivate old friends, and complete Contracts to earn rewards together. Check out the guide for more information, including the list of available Premium vehicles for Commanders and Recruits.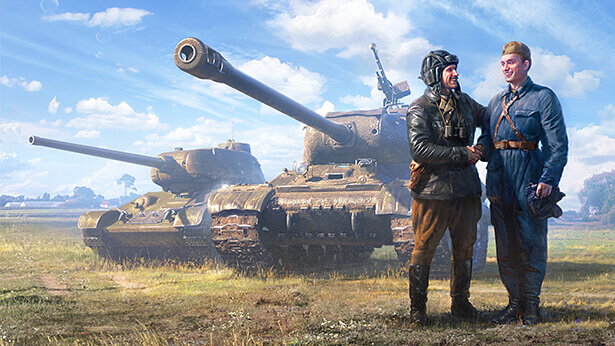 From November 25, 2021: Let's celebrate another year together! Simply log in to the game between now and November 2022 to claim your Well-Deserved Reward. You can even choose your favorite rewards! Along with the usual in-game goodies, you'll also receive special Tokens that can be exchanged in the in-game Store for items of your choosing.