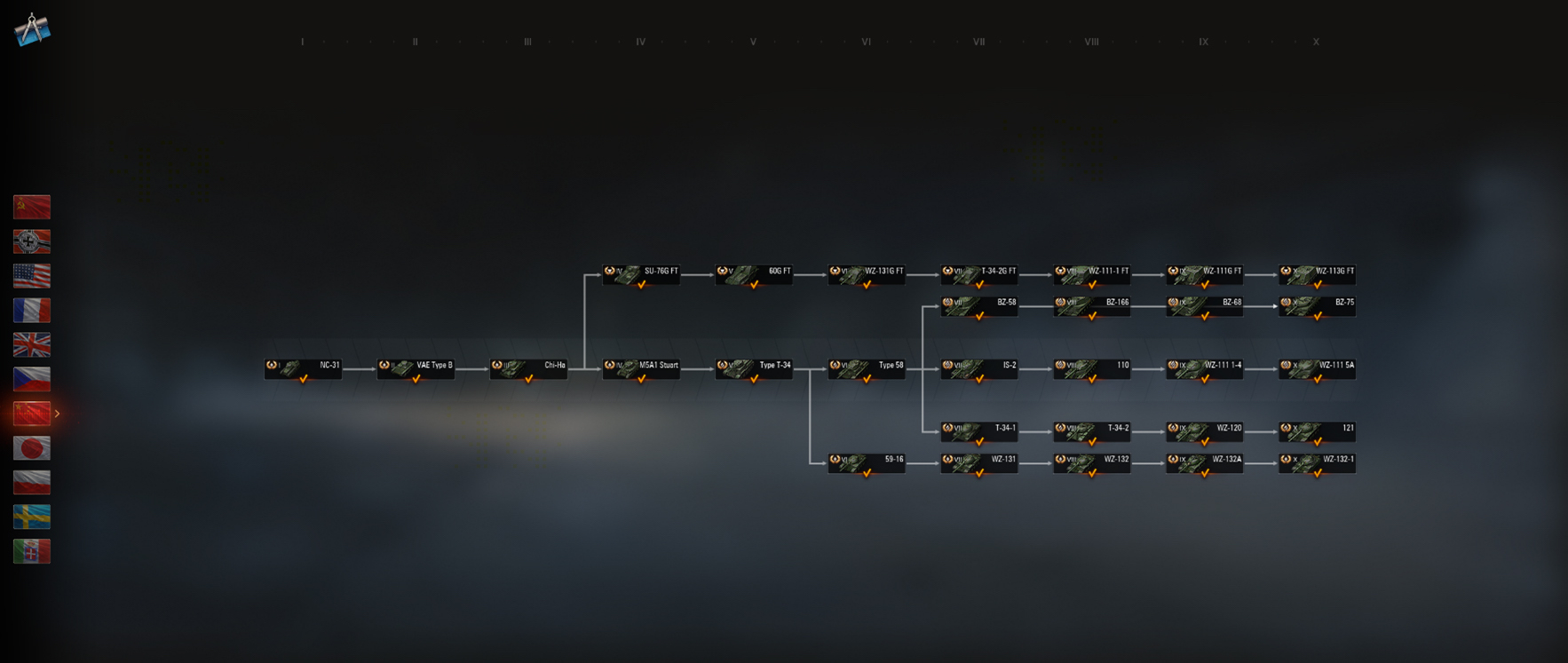 An early nerf came in the form of the removal of HE guns from 🇨🇳China's high-tier HTs:
Right before the Common Test, from tier 9 and tier 10 WG removed the separate high-explosive guns altogether. Prior to this, in all iterations the guns were present.
Thus, 🇨🇳China's new branch left only the premium with a high-explosive gun. Are these tanks interesting now? Mechanics remained, but…
The number of rocket accelerators remained the same for all new tanks.
How much experience is needed to research the new 🇨🇳Chinese HT branch with rocket boosters (for all tanks!) in update 1.19.1 WoT.
The numbers are shown if you research everything only directly, skipping unnecessary modules in a thorough way.
tier (name) = how much exp only the tank costs itself to research separately / the amount with the previous value and modules if you go directly, skipping unnecessary modules.
7 tier – (BZ-58) = 56,000 exp.
* this experience can be accumulated in ADVANCE for tier 6 🇨🇳Type 58. The branch opening comes after the TOP engine.
8 tier – (BZ-166) = 96 400 exp./184 900 exp.
9 tier – (BZ-68) = 169,000 exp./388,000 exp.
10 tier – (BZ-75) = 249,000 exp./692,000 exp.
692,000 exp needed after everything is researched, starting from the tier 7 🇨🇳BZ-58 itself, but you can save 56,000 experience on 🇨🇳Type 58
Release: mid-January 2023
Source: WOTexpress