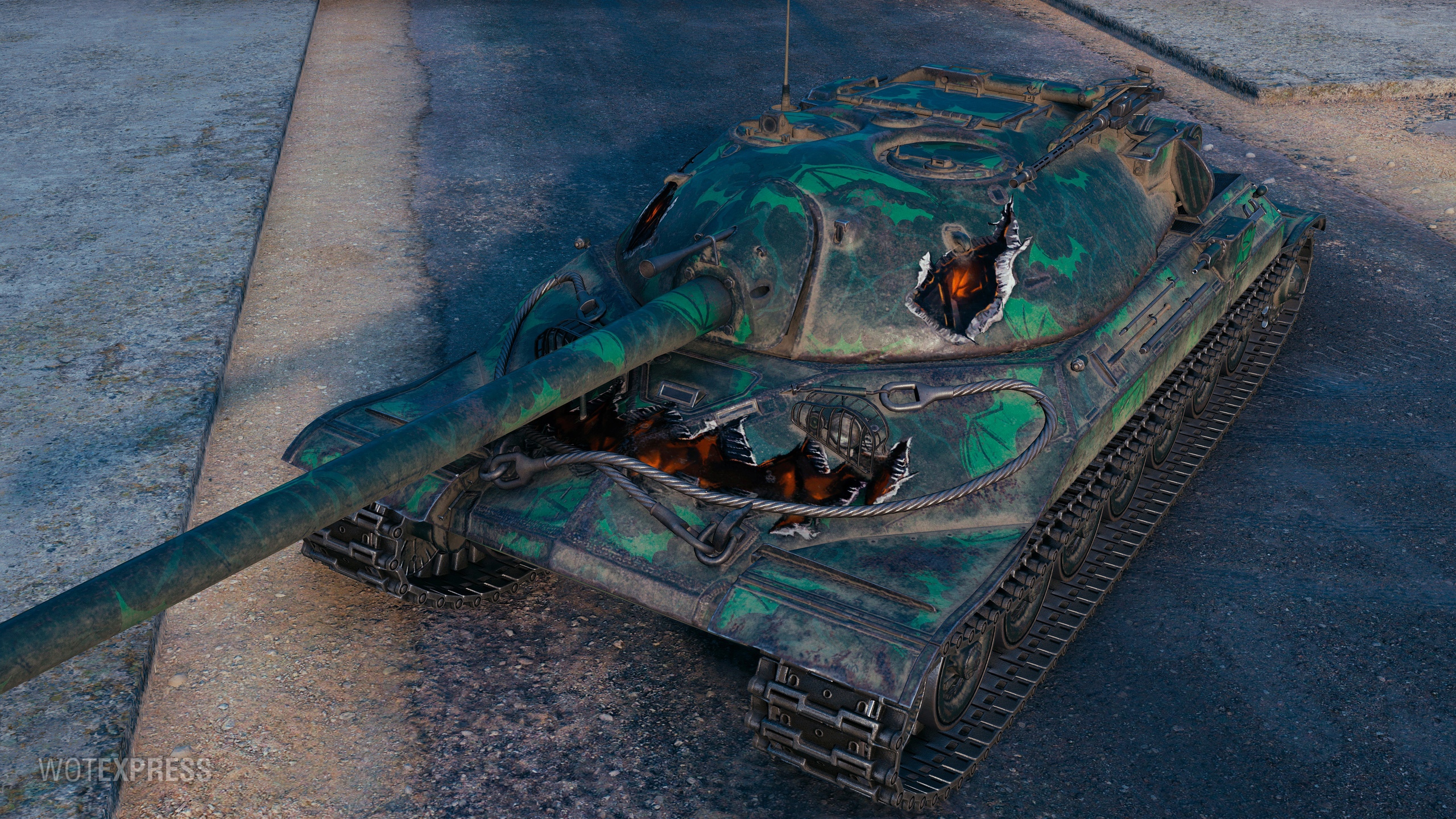 2D "Iron Jack" style for Pumpkin Rush.
Halloween 2022 WOT Pumpkin Mayhem Style. You can get it during the event.
All Season Halloween 2022 Style.
Description:
"Never anger a witch. Especially if these are under execution. Especially if their mood is not very good. Even if you are not immediately turned into a toad, a portal opened in a hurry can throw you into some unpleasant place, which will be very difficult to get out of.
They don't call me Sly Jack for nothing. I can find loopholes. And I can wait. All these years I kept a plan in my head and looked for an opportunity. At least the slightest, at least a glimpse of possibility. A tiny gap through which you can escape from my dungeon. For example, another casually open witch portal. Now I know how to use them…
In the new world, I will need a new body. Strong and durable, made of steel and flame. Well, witches, I'm back in the game. Call me Iron Jack!"
Unhistorical. Suitable for vehicles of any nation and level. Group: Special. Built-in large decals. Those. price: 1750 gold. ID: 667.